EDitorial ± 26-Mar-2001
Tightly Coiled
When I were a lad, still wearing short trousers (one of the many reasons why I left the cubs), I was taught this stupid little rhyme:
Spring is sprung
The grass is riz
I wonder where the birdies is?
There's another bit concerning the bird being on the wing, i.e. in flight, when actually the wing is on the bird. Ho, and indeed, ho. Someone was a poet and perhaps unaware of the fact, producing a rhyme every occasion, though the verse could have been not as good. If you catch my drift.

You all remembered to put the clocks forwards an hour at the weekend? As did I, naturally. Except that I forgot all about my watch, which coincidentally had the same time as the clock in the car. Much confusion ensued on Sunday, as you can imagine. Still, daylight saving (or British Summer Time over here in Blighty) has to be a good idea, doesn't it? Made a very pleasant change biking back from work without the lights on, though leaving at 5.30pm played its part too. Apparently, during World War 2, something called "double summer time" was used in England for part of the year, where clocks were two hours ahead in the summer and an hour ahead in winter. I'd have been totally lost.

Perhaps it won't be too long before the majority of timepieces are like my Sony clock-radio, the one that's usually spitting out Radio Five Live while I wash up in my marigolds. Thanks to RDS, whatever that stands for, the liquid crystal display is clever enough to pick up the time signal whenever it's tuned into FM (over to Steve Lamacq, in my case). Which means that it resets itself automatically on the move to BST or back to GMT. Smart or what?

If You Take Away With You Nothing Else
Hours, seconds, minutes:
as the man Jagger said, time is on my side
digital watches: they will return, rest assured
a man with one watch knows the time; a man with two is never sure
Be seeing you!
Ed
EDitorial ± 19-Mar-2001
Several Left Feet
I don't dance. Strike that. It's not so much that I don't dance. Let's face it.
I can't dance.
And like other activities at which I'm rubbish, such as swimming, cross-country running and solo choral singing, I tend to do my utmost not to partake of them. Cue the thin white duke:
Dance with me - don't dance with me
Beep beep
— Fashion, David Bowie
So, there I was on Saturday night at a bit-of-a-do, a combined silver anniversary & 18th birthday party, complete with live disco (thanks to the Burwell Bentleys, by the way, for a fun evening). Pretty good selection of music for the occasion, in my humble opinion, from Madonna to Mud to SClub7 to Tom Jones. Admittedly, I had to seek advice on most tunes more recent than 1995 - what is this macarena thang, fr'instance, and what is Lolly? - and before too long the dancefloor was filling up. I remained firmly seated.
In the privacy of my own home, with the gramophone pumping out the Stereo MCs, a transformation happens. I become Travolta, Robin Cousins and Jennifer Beals rolled into one, though that's not the Travolta from Saturday Night Fever, but Pulp Fiction. Arms move in a wild flapping fashion, head spins, and even legs jerk unpredictably. Typical of the avant-garde, you wouldn't know quite what to make of it, and you certainly couldn't take your eyes off it. And you wouldn't want to be too close to it.
For a few minutes on the night, the genie was let out of the box, and I did my best to get down on it, cut a rug and shake my moneymaker. Everyone, not least myself, was hugely relieved when I back sipping a cold non-alcoholic beverage one more time. Get your back up off the wall, indeed.
Be seeing you!
Ed
EDitorial ± 12-Mar-2001
Put The Needle On The Record
On the bedside table at the moment is Showbusiness, subtitled Diary Of A Rock 'N' Roll Nobody, an autobiographical work by Mark Radcliffe. Yep, that Mark Radcliffe off fabulous Radio 1. Talking about getting older, he says:
You still buy records, but you are now old enough to witness yet another technological breakthrough in recording format, so you repurchase all the albums you first got when you were fourteen on CD DAT minidisc or digitally remastered laser-reissue wax cylinder. Bring back the eight-track cartridge, I say.
This struck a chord. And I was reminded of it this morning when, for no good reason, I found myself wanting to listen to some old stuff by The Pogues. It's not that I don't own any Pogues material: problem arises 'cos they're all on vinyl. And all the LPs (that's long players, kids) have been consigned to the loft due to (a) the space they were taking up, and (b) they were losing out in terms of convenience to CDs.
Like most people, I think it's true to say, I resent re-buying music I've shelled out for before. Doesn't seem right. But, as Phil Oakey said, I'm only human, and I had a lapse a couple of weeks back when Hatful Of Hollow by the mighty Smiths popped into my online basket. It frightens me to think that I got the original LP over fifteen years ago. Scary. Then I hit PLAY on the CD, William It Was Really Nothing kicked in, and life was good once again.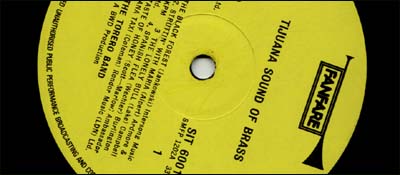 Although I could nip up the loft ladder now, dig out Meat Is Murder and bung it on the turntable, that won't necessarily be the case in five or ten years time. What happens when my stylus goes? Is it worth hanging on to that mountain of black vinyl? Will it be possible to buy a record player in 2010? Or, for that matter, a CD walkman in 2020? Food for thought.
Be seeing you!
Ed
EDitorial ± 5-Mar-2001
A Half-Decent Cup Of Coffee
Shopping in Ipswich? Popped in on the Park & Ride and in dire need of a sit-down beverage and a pastry? Here's my quick A to V guide to finding a quaffable tea or coffee in the home of the Tractor Boys.
Allders
Tucked away in the Buttermarket shopping centre. Has been there for yonks, from the days when it used to be Owen Owen. Possibly the first place in town to offer a cafetiere. Usually a table available, and still worth a visit.
Blends
Opposite BHS is Blends, normally with a couple of tables outside. Must have been there for a couple of years now. Can get busy. One of the few places to offer a pot of leaf-tea, and with one of those removal filters to prevent stewing. Try the sizeable Bakewell tart.
Costa
A newcomer to the town last summer, Costa seem to be doing well. Tricky to get a seat at times, let alone a sofa. Service can be slow. But the coffee is good, if expensive, and the cakes are fabulous. Toasted sandwiches are nice too, but don't order one if you're in a hurry.
Enjoy
Probably my favourite coffee shop at present. Towards the top of Lloyds Avenue, it seems to be modelled on Pret-A-Manger, which is no bad thing. Good variety of coffee and a good selection of freshly made sandwiches, plus hot paninis. Friendly service, and child-friendly too.
Jaceys
Down by the Ancient House, this was called Bensons until last year. They offer a wide selection of hot snacks and drinks. Recommended is the ciabatta brunch, which is your basic English breakfast in some fancy Italian bread. And with a pot of tea thrown in.
O'Briens
Just by the TSB (the old central post office), this place popped up at much the same time as Costa and Enjoy. Small premises but with a number of window seats. Bizarre piped Irish music to accompany your wrap and cappuccino. I need to try it a couple more times.
Pickwicks
Up Dial Lane from the Ancient House, Pickwicks (formerly Boodles?) has been at the same location for years preaching the good news about ground coffee and good tea. These days all the tables are on the ground floor, though they have open-air tables in the summer.
Vagabonds
A couple of doors down from Costa, in sight of the Giles statue, Vagabonds is a prime student hang-out. Trendy loud-ish music, smoking in the main part of the cafe, and selling monster cappuccinos & smoothies. Plenty of bagels on the menu.
Violets
Very close to the Corn Exchange, and the complete opposite of Vagabonds. Come here for a civlised time to sample the tea: pot, strainer and top-up hot water provided. Very nice array of cakes and sponges.
These are the ones I flit between at the moment, so take your pick. Any good or bad experiences, let me know.
Be seeing you!
Ed